11 high paying affiliate offers to make passive income!

AFFILIATE OFFERS
An affiliate offer is an offer from a merchant that provides an incentive or reward for action taken.
This means, you display an affiliate offer for a beauty product and if your website visitor clicks the offer (CPC, cost per click) or buys the offer (CPA, cost per action), you get a commission.
The commission varies according to the offer and merchant. This is how it works, in a nutshell.
WHAT'S CPC?
CPC or Cost Per Click offers (also known as PPC or pay-per-click) pay you a commission based on clicks to your offers.
I won't go into this too much but there's an incredible article that I love here that will show you all the ins and outs of it all.
WHAT'S CPA?
CPA or Cost Per Action offers pay commission based on the purchase of the offer from your affiliate link. As you can imagine, CPA commissions are harder to get than CPC however, they do pay more. 
Now that I've talked a bit about the different types of affiliate offers. Let's get right to the list!
Working smarter and not harder, means making the right moves to get your desired result with the least amount of effort. I mean, if you compare a $3 offer to a $30 offer, there's no additional work needed to get the higher paying $30 offer.
Make sure to PIN this list of high paying affiliate offers:
SHAREASALE-$150 per sign up
Shareasale is THE AFFILIATE NETWORK that you'll wanna join! It's totally newbie friendly and it has tons of advertisers in a variety of niches. Popular merchants like Warby Parker, Lulus, Jane, Zulily, and more!
SEMRUSH-40% commission
If you haven't checked out SEMRUSH, go NOW! It's pretty incredible.
So many user-friendly site tools available to check back links, broken links, and more. There's a free trial, which you'll love, giving you plenty of time to test drive the site. Amazing for optimizing your blog or site.
CONVERTKIT– 30% commission monthly
What you'll love about this affiliate offer is that it's recurring! Earn a 30% commission each and every month! ConvertKIT is really good at what they do! This is the only email marketing campaign tool that you'll ever need.
WP ENGINE-Up to $7500 per sale
This affiliate program will blow your socks off! Up to $7500 per sale. It's PHENOMENAL managed hosting that gives you lightning fast site speed, powerful security options and more. Super newbie friendly. I INSTANTLY got approved!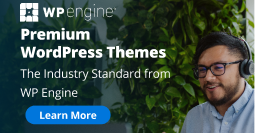 BLUEHOST-$65 per referral
 Bluehost is for web hosting.  Tons of bloggers use them to host their domains! They have sales all the time where you get hosting for just $3 bucks a month.
 All the income reports I've seen from huge bloggers show Bluehost as one of their top income earners. We're talking like, $40,000 a month just from Bluehost! Definitely something I aspire to accomplish one day. This affiliate program is newbie friendly as well!




DREAMHOST-Up to $97 per referral!
Refer just one person and that's $1,164 per year! I've heard such amazing things about Dreamhost. You must check them out.
AWEBER-Recurring 30% commission
AWeber is an email marketing platform that allows 100,000+ small businesses and entrepreneurs to create and send emails people love. They are known for their autoresponders. Affiliate signup is super easy and newbie friendly.
SHOPIFY-Up to $2,400 per sale
If you've ever had a Shopify store, you know they aren't hard to boast about. Shopify is amazing! I've tried several different store platforms and Shopify outshines them all. They are constantly innovating and growing.
Their App Store and theme store are incredible. Truly a one stop shop. Earn up to a whopping $2,400 per sale. Quick and simple affiliate signup. Fast approval process.
ULTIMATE BUNDLES-45 % commission!
Ultimate bundles are amazing! A group of authors or collaborators come together and sell a bundle package. Each package has a theme like healthy living, fitness, etc. These bundles are made up of products or ebooks. Customers get huge savings on these bundles and as an affiliate, you earn a 45 percent commission, which is HUGE!
FRESHBOOKS-$100 per referral
You read right. Earn a cool $100 for each new referral. Freshbooks Cloud Accounting does it all: invoicing, expenses, time tracking, reporting, etc.
 An all-in-one for your accounting needs. This is a Shareasale program so don't forget to sign up for Shareasale, if you haven't already.
STELLA AND DOT-$100 for new independent stylists referral and 12% for new customers, 5 percent for returning customers
Stella and Dot makes gorgeous products. Their affiliate program is comprehensive and will get your excited juices flowing, haha. They are also Shareasale program. Check them out!
Receive $350 In Product When You Sign-up To Be A Stella & Dot Stylist Today!
There you have it! 11 high paying affiliate offers to make passive income!
I'll be on the hunt for more of these amazing offers and will let you know what I find!
In the meantime, what are some of your favorite affiliates??